Commercial Litigation Attorney in Gainesville, Florida
Litigation Attorney Dedicated to Serving Small Businesses
A $10,000-loss can have a significant impact on a small company's financial health, which is why every small business needs a savvy attorney to protect its rights and interests. The law firm of Carolyn N. Budnik, PLLC, in Gainesville, Florida, understands that at the heart of every small business is its owner. Ms. Budnik understands how much that business means to them and their families.
Accordingly, she custom tailors her services to meet the unique needs of her small business clients. She offers different billing options and affordable payment plans. Additionally, the firm uses a professional paralegal to better marshal her clients' resources. Carolyn Budnik recognizes and understands how disruptive and costly commercial disputes and litigation can be.
Commercial Litigation Services
Carolyn N. Budnik, PLLC, offers cost-effective, efficient litigation representation to small businesses for:
Breaches of Contract

Business Disputes

Real Estate Litigation

Construction Disputes

Collections

Enforcement Non-Compete Agreements

Business Formation and Dissolution
Litigation can impede a company's cash flow and interrupt business operations. Your business needs legal help. Attorney Carolyn Budnik can help you resolve your business issues in a cost-effective fashion.
Alternative Solutions for Dispute Resolution
Attorney Carolyn Budnik is skilled at representing small business in alternative resolution methods.
Private Negotiations: It often makes better financial sense to pursue an out-of-court settlement than a court case. A dispute that matures into a litigation disaster can put a small business rapidly in the red. Small businesses should avoid the high costs of commercial litigation when they can. A client's ability to master its destiny may save the day financially. Ms. Budnik regularly offers pre-suit representation to clients to help them resolve disputes before a matter escalates.

Arbitration: Some contracts have specific clauses that require arbitration must take place to resolve disputes between parties. Arbitration provides a private forum, is usually faster than getting a court case to trial and is more cost-effective. Arbitration has the ability to resolve the underlying dispute(s) as well as the parties' competing claims for attorneys' fees and costs.

Mediation: Once a case is in a suit and ready to be set for trial, the Court will order the parties to go to Mediation. Mediation is responsible for the old saying, "Ninety-five-percent of all cases settles before trial." At Mediation, both sides get an opportunity to provide the Mediator with an opening statement of their case and their client's offer to settle. After opening, the parties caucus, and the Mediator works to get the parties to agree to settle by pointing out the strengths and weaknesses of each case and the value of a settlement.
You need a litigator as tough as an alligator!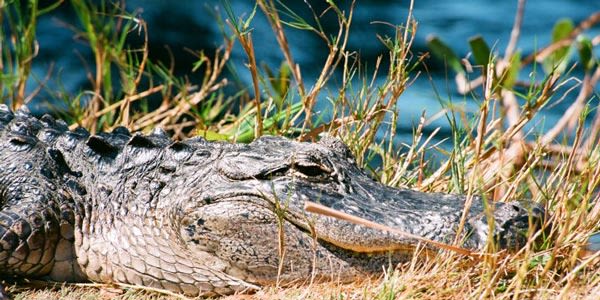 If you're facing a business dispute, turn to attorney Carolyn Budnik in Gainesville, Florida, for a free consultation. She'll let you know all of your options. Let her experience work for you. This way you can focus on what you do best - running your business.