Experienced Bankruptcy Attorney Serving Fort Lauderdale, Florida
At Carolyn N. Budnik, PLLC, a Fort Lauderdale law firm, Ms. Budnik provides affordable, compassionate representation for individuals declaring Chapter 7 or Chapter 13 bankruptcy. Learn about the services offered by our bankruptcy attorney, Carolyn N. Budnik, PLLC, and how those services can assist you in managing your financial affairs.
Is Bankruptcy the Right Option for You?
Carolyn Budnik represents clients who wish to file a Chapter 7 or Chapter 13 bankruptcy. If you need a Chapter 11 referral for your business, she is happy to refer you to outstanding Chapter 11 counsel. If you are a resident of Miami-Dade, Broward or Palm Beach counties and need assistance managing your outstanding debt, please contact Carolyn N. Budnik, PLLC to discuss whether declaring bankruptcy is the right option for you!
Ms. Budnik maintains reasonable rates and offers legal payment plans that are designed to help individuals obtain representation and settle their matters without taking on additional debt. If you seek a Florida attorney who offers quality service and reasonable rates, contact attorney Carolyn N. Budnik.
A Florida Bankruptcy Attorney Can Help You with the Process
Under the federal bankruptcy law, individuals and businesses are allowed to completely eliminate all or most of the debt they owe. Designed to give you a "fresh start," the federal bankruptcy law allows you to keep your property and wages without danger of garnishment. However, student loan debts, as well as certain other debts, cannot be discharged through bankruptcy. The U.S. Bankruptcy Court, Southern District of Florida also offers a mortgage modification program that helps you mediate home mortgage modifications so homeowners can obtain relief from foreclosure and keep their homes.
Bankruptcy can be confusing and emotional, but Ms. Budnik is here to help you make sense of all the options, figure out your best possible course of relief, and get the matter resolved in a way that is best for you. She can explain all legal terms in clear language, advise you on the best course of action for your particular situation, and file all paperwork for you if you choose to pursue a bankruptcy. If you seek an attorney who will be your advocate and ally, trust Carolyn Budnik.
Take it from the Shaaark family! Regain control over your life by taking that first step. Contact Ms. Budnik today to take advantage of a free consultation. You can discuss your needs with her, obtain her legal opinion on your matter, and be able to make an informed decision as to whether bankruptcy is right for you!
Shredding your bills will NOT resolve your debt-take the first step toward regaining control and call us!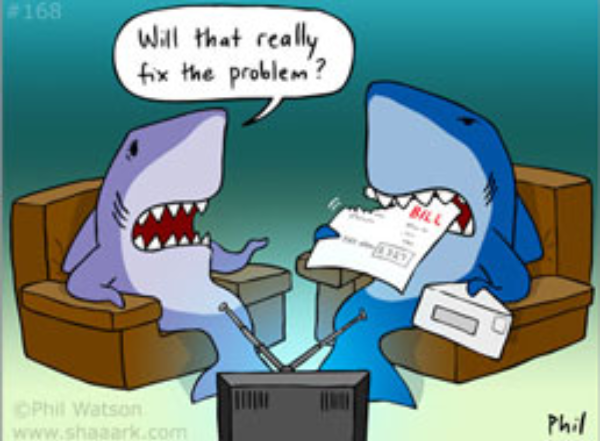 Call (954) 245-0761 to set up your new client consultation.